Kensington Commercial Waste Clearance
Hire the best commercial waste disposal company in Kensington W8
At UK Rubbish Clearance we have built a great reputation within the Kensington commercial sector for our waste removal and disposal services. Commercial rubbish clearance can be time consuming for your employees, whose abilities would be better used elsewhere in your business.
We offer a level of licensed Kensington commercial rubbish removal service to suit you, whether you need us to deal with all your waste disposal or just provide an extra hand to clear your commercial waste quickly and efficiently at busy times of the year.
Why Choose UK Rubbish for your Kensington Commercial Waste Clearance?
We are a friendly and thorough, local Kensington W8 waste clearance company and are proud to guarantee you a competitively priced and professional waste disposal service.
Our waste clearance team is approachable and works efficiently, with minimal disruption to your Kensington commercial premises.
Rubbish collection prices start from just £35, but you always get our premium, trusted service no matter what level of waste collection you opt for.
Call us to discuss your Kensington commercial waste disposal needs - 020 8226 5650
Commercial Waste Disposal Quote Request
Fill out the form below and we will try to contact you back within the day.
For a more accurate Kensington business waste collection quote, you should include a photo of the waste in your commercial Kensington premises that requires disposal.
Not in Kensington? Still need commercial waste disposed of?
We provide complete licenced commercial rubbish clearance services for areas in Central, North, South and West London: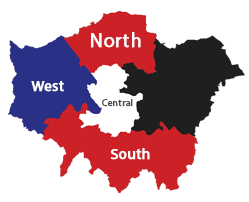 Are you outside Kensington but still need commercial waste clearance?
We also offer our commercial waste services to many local areas, including the following: